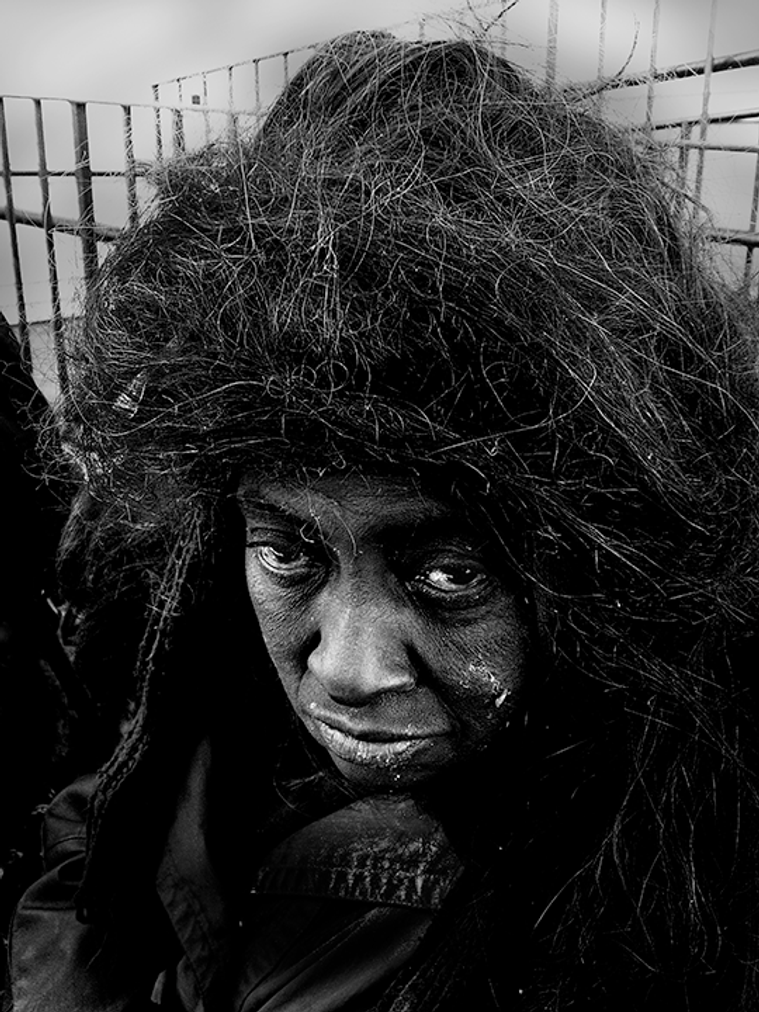 Helen is the name I gave to a homeless woman we met on a winter outreach delivery with my not for profit charity OPERATION CHILLOUT. She is a petite, quiet, deliberate woman, who spends much of her days traversing the streets of Dover in northern NJ. Homeless for many years, Helen had a striking appearance that December morning - intense deep eyes, oversized coat, her wig glistening from the icy frost of that bitterly cold day. Her dramatic presence spoke volumes to me and I tried to capture the inner suffering she endures all of her days on the street. Homeless people are with us in every city, town and village of the USA. Reaching out to offer them a hand up is what OPERATION CHILLOUT does best. I hope when you see my photo of Helen you do not shy away but rather see a little part of yourself in her sad eyes and soulful gaze.

Roger Gottlieb
Hard times, disappointments, betrayals seem to hang on for ages. Yet happiness, joy and hope are there too. In the midst of daily survival, a kind word, a smile a twinkle in the eye reaches out to assure that all is well and all will be well.
Fatherly, almost professorial, presenting strength, confidence and self assurance despite tough times. The inner light shines through the rough exterior like a beacon guiding lost ships safely to port.
How fragile the floor between darkness and light, optimism and despair. Tragedy always strikes when least prepared. Losing family is enough to throw a life of happiness into a hell of despair. Healing happens, wounds bind up, but memories endure. Peaceful, gentle power abides on the street of survivors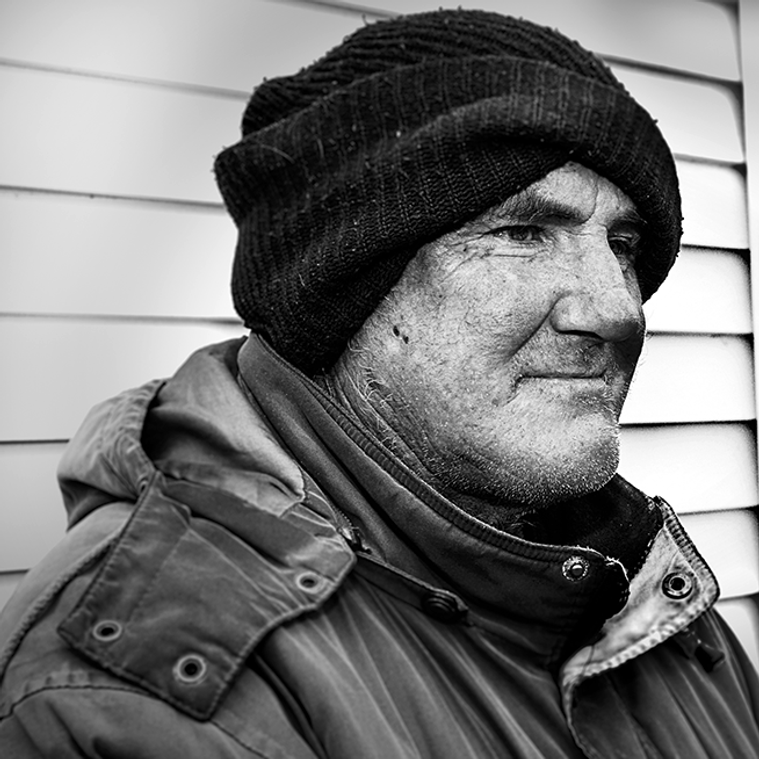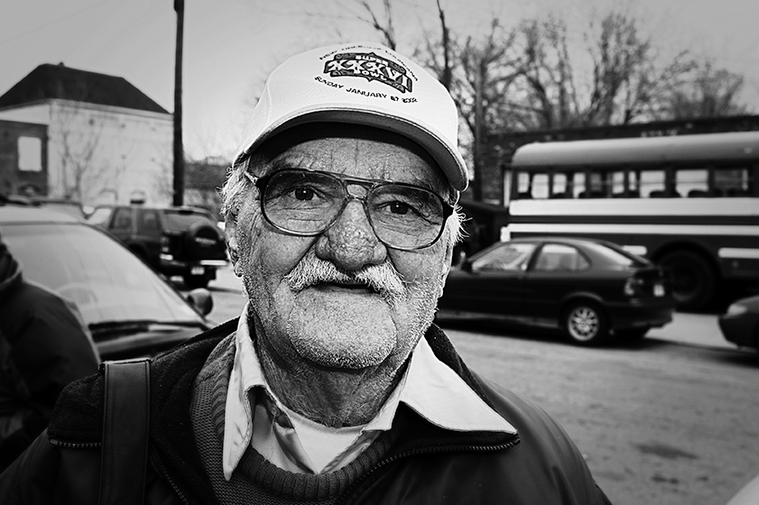 Wisdom and compassion, keys to enlightenment indeed and always just beneath the surface. Nothing to accomplish, only to become aware of whats already here. Strength, integrity, loving kindness always available for the taking.

Our best friend knows us better than we do ourselves. Senses our moods, wants, frustrated limitations and rushes to make it whole. "Service Animal " doesn't half describe the loyalty of the one who becomes the alter ego. Sharing tasks, defending boundaries, assuring that brokenness is never weakness.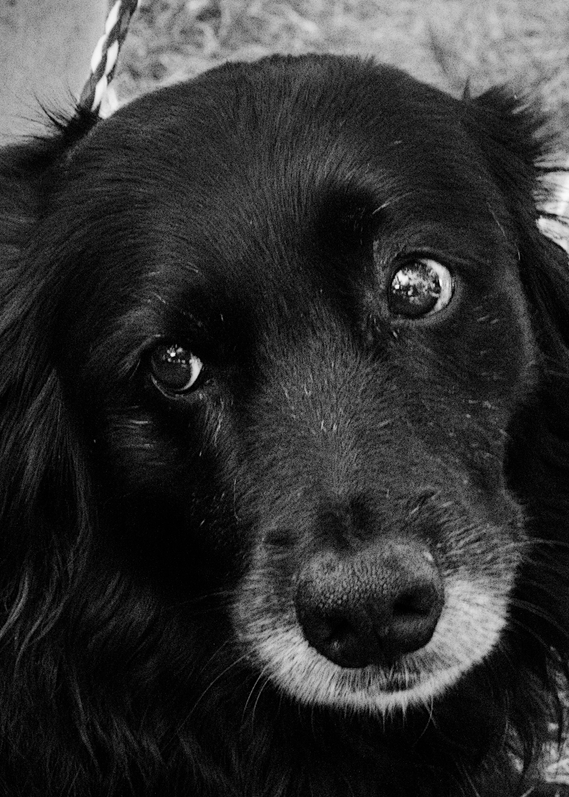 Photo Reflections by Ray Chimileski
Founder/Executive Director OPERATION CHILLOUT homeless veterans outreach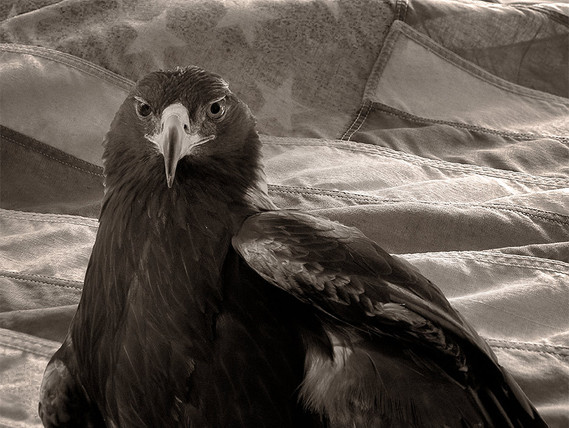 Julia
Julia is a 14 lb female golden eagle with a wingspan of 7 feet. She was struck by a car and broke her left leg, which was surgically repaired, however the accident also resulted in a head injury which blinded her right eye. She resides at the Delaware Valley Raptor Center and to date has traveled to thousands of venues as an education bird in DVRC's "Close Encounters With Birds Of Prey" education program.
Bill Streeter - Delaware Valley Raptor Center